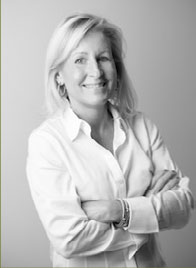 With 30 years of marketing experience, Lee Heffernan has held senior-level marketing positions at Turner Broadcasting, Dow Jones Television, Lifetime Television, WE: Women's Entertainment and Martha Stewart Living Omnimedia.
Lee has worked across key areas of marketing including: Advertising, Sales Develoment, Television, Digital, Print, Events, Consumer Activation, Brand Strategy, Graphic Design, Writing, Cross-Platform Initiatives and Branded Entertainment.
She launched 5 cable networks and re-launched several media brands within television, digital and print platforms. With a proven track record of innovative marketing programs that drive revenue, she conceived and launched the highly successful Pets Franchise at Martha Stewart and secured Purina as the major multi-year sponsor. She has deep audience expertise among core media constituencies including:
Consumer, Ad Sales, Distribution and PR.
Lee has also worked with many non-media brands within the resort, food & beverage, banking, health and retail categories.